Vocal Jazz Camp
Getting There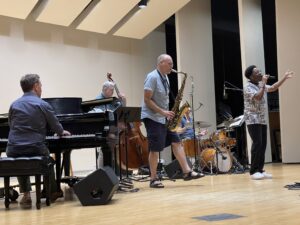 If possible, we encourage you to fly into the Kalamazoo Battle Creek International Airport. The Gerald R. Ford Airport in Grand Rapids is only 45 minutes away.  The Detroit airport is 2 hours away and Chicago is 2.5 hours away, depending on Chicago traffic.
From the Kalamazoo airport, you can take a taxi to campus. WMU recommends:
 Uber and Lyft  (non-peak) are $10-15
 Taxis are also approx. $10-15
Amtrak also has a station in Kalamazoo.