Vocal Jazz Camp
Registration for our 2020 camp opens on March 1, 2020.
The $200 deposit is necessary to secure your spot for the camp – the remaining tuition, housing and dining may be purchased until June 14, 2020.
Costs
FULL Tuition for the 11th Annual New York Voices Vocal Jazz Camp $740
ASSOCIATE Tuition the 11th Annual New York Voices Vocal Jazz Camp $590
If you choose the Associate option, then your One on One coaching will be with camp faculty (but not a member of New York Voices), and you will not be in a small choir directed by one of New York Voices. If there is sufficient interest, we will form an "associate choir" (also directed by an associate faculty). You will be part of the "All Camp" choir (directed by Greg Jasperse), and will be able to choose your classes the same as "full campers".
NOTE: Tickets for the Camp's evening performances and concerts are included in the tuition fee.
---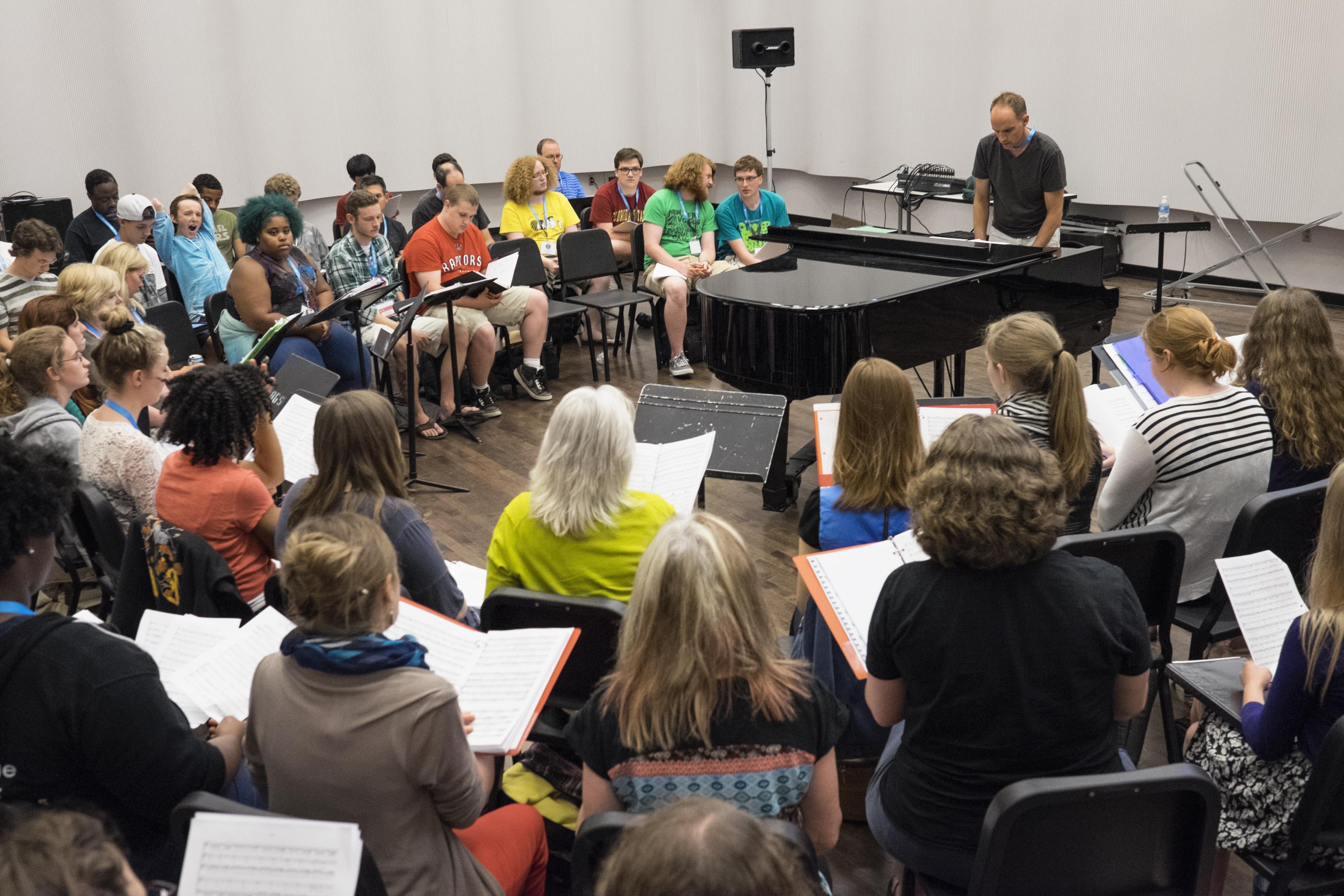 ---
Accommodations
Options for where to stay during your time in Kalamazoo:
1) On-campus Housing – Inexpensive dormitory style rooms. Singles and doubles will be available.
6 nights, single dorm room $380
6 nights, double dorm room $275
Click Here to pay for your dorm room
2) Local Hotels: Check out Discover Kalamazoo
---
---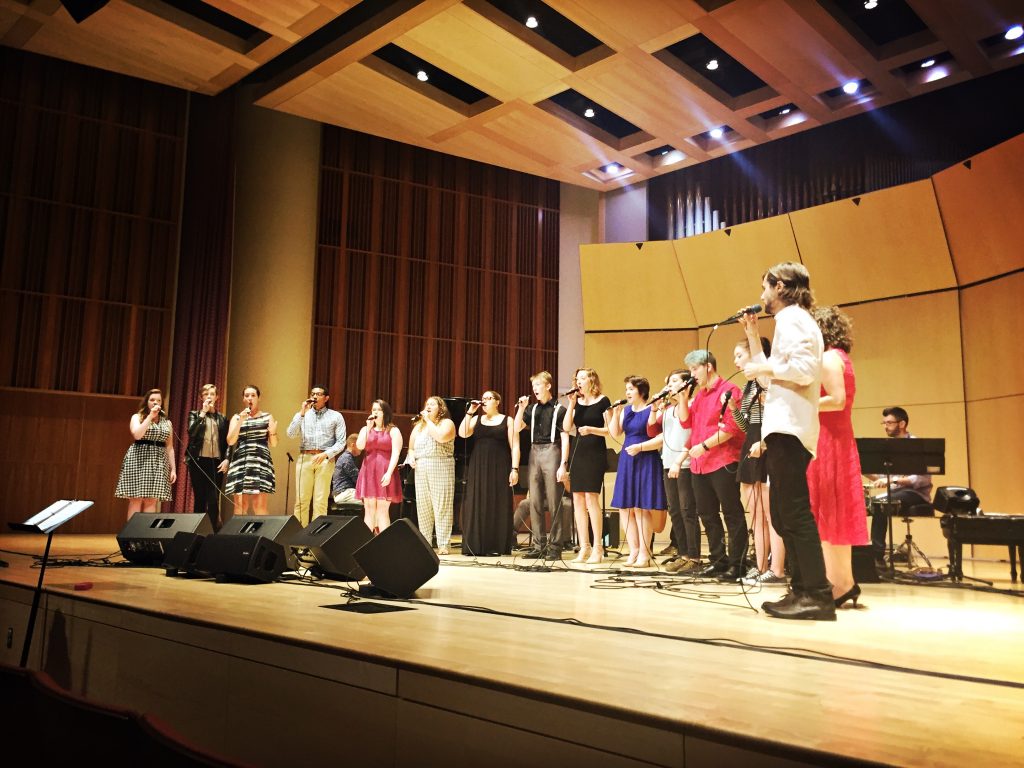 Meals
You may purchase your meal plan when you pay your final camp balance.
Click Here to order your meal plan
Meals will be offered in on-campus dining locations. The following meal plans are available:
1) Full Combined Meal Plan – Includes Monday dinner, three meals per day Tuesday through Saturday, as well as the final camp event (our famous Camp Sunday Brunch). $225
2) Shared Meals Only – If you choose not to eat all three meals via our meal plan described above, then this plan is for you. The Shared Meals Only plan includes Monday dinner, Saturday's lunch and dinner, and the final camp event (our famous Camp Sunday Brunch). The shared meals are an integral part of the camp experience and are highly recommended. $65
3) If you decide to opt for only the final Brunch, you may do that. You may also purchase the brunch for additional family members who would like to join us. $20
---