Vocal Jazz Camp
We are so happy to offer our 16th annual summer vocal jazz camp experience!! Our return last year to being together was musical food for the soul.  In order to share that joy with as many people as possible, we have worked very hard to keep the costs as low as possible.  As this is offered at Western Michigan University through WMU Summer Conferences, please take note that some items have increased a little from last year, including tuition which is TBA currently.  
Register Today!!!!
The tuition, housing and dining will need to be purchased by July 1, 2024.
Costs
FULL Tuition for the 14th Annual New York Voices Vocal Jazz Camp TBA (last year it was $750.  It will go up slightly)
ASSOCIATE Tuition the 14th Annual New York Voices Vocal Jazz Camp TBA (last year it was $600.  It will go up slightly)
If you choose the Associate option, your One on One coaching and ensemble will not be directed by one of New York Voices, but surely, the special faculty member TBA is always really fantastic and desirable in their own right. If there is sufficient interest, we will form an "associate choir" (also directed by the guest faculty member). You will be part of the "All Camp" choir directed by Greg Jasperse, and you will be able to choose your electives the same as "full campers".  The pathway is an incredible value and we hope it creates an opportunity for you to join us.
NOTE: Tickets for the Camp's evening performances and concerts are included in the tuition fee.
---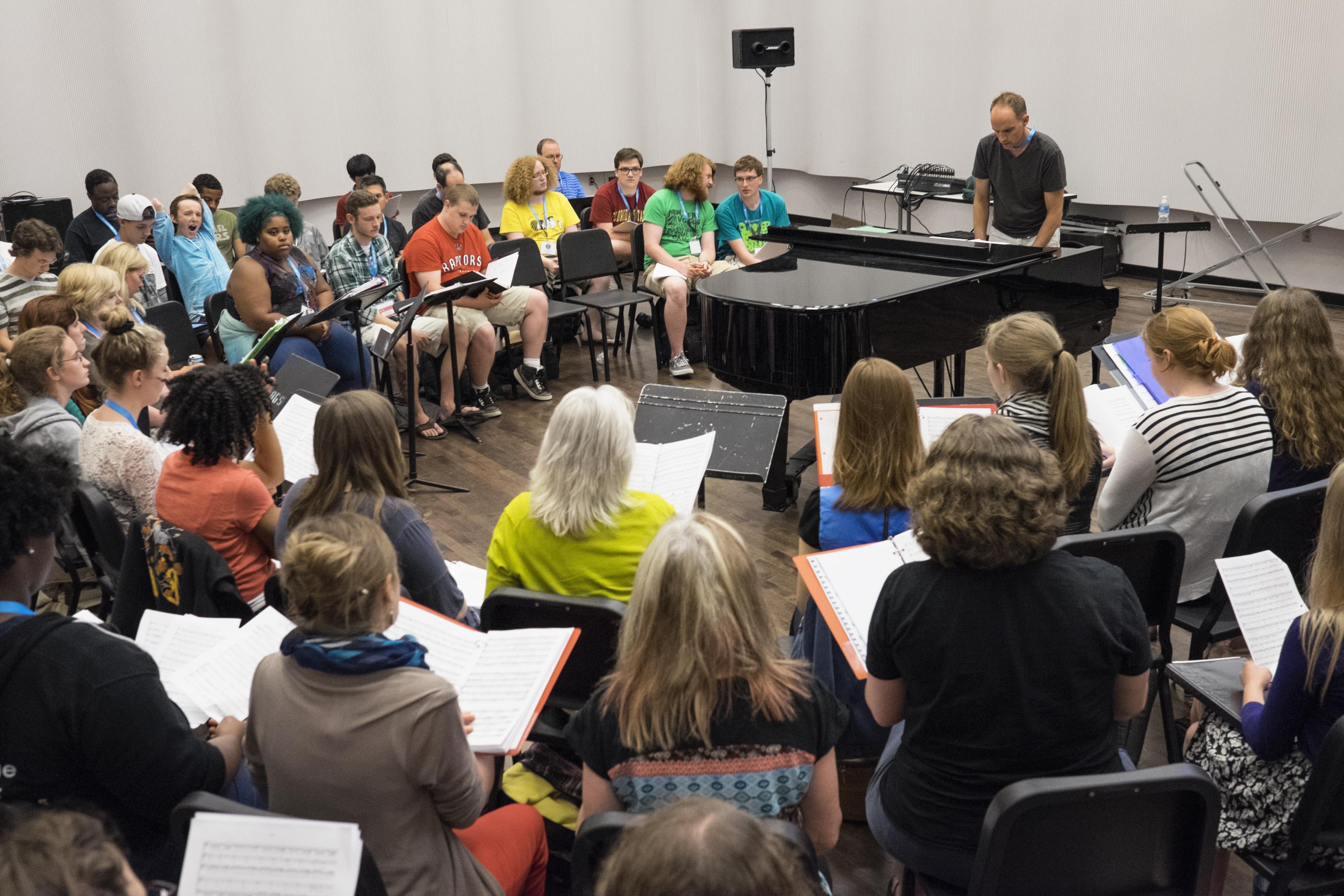 ---
Accommodations
Options for where to stay during your time in Kalamazoo:
1) On-campus Housing – Inexpensive dormitory style rooms. Singles and doubles will be available.
6 nights, single dorm room TBA (roughly, $390)
6 nights, double dorm room TBA (roughly, $300)
2) Local Hotels: Check out Discover Kalamazoo
---
---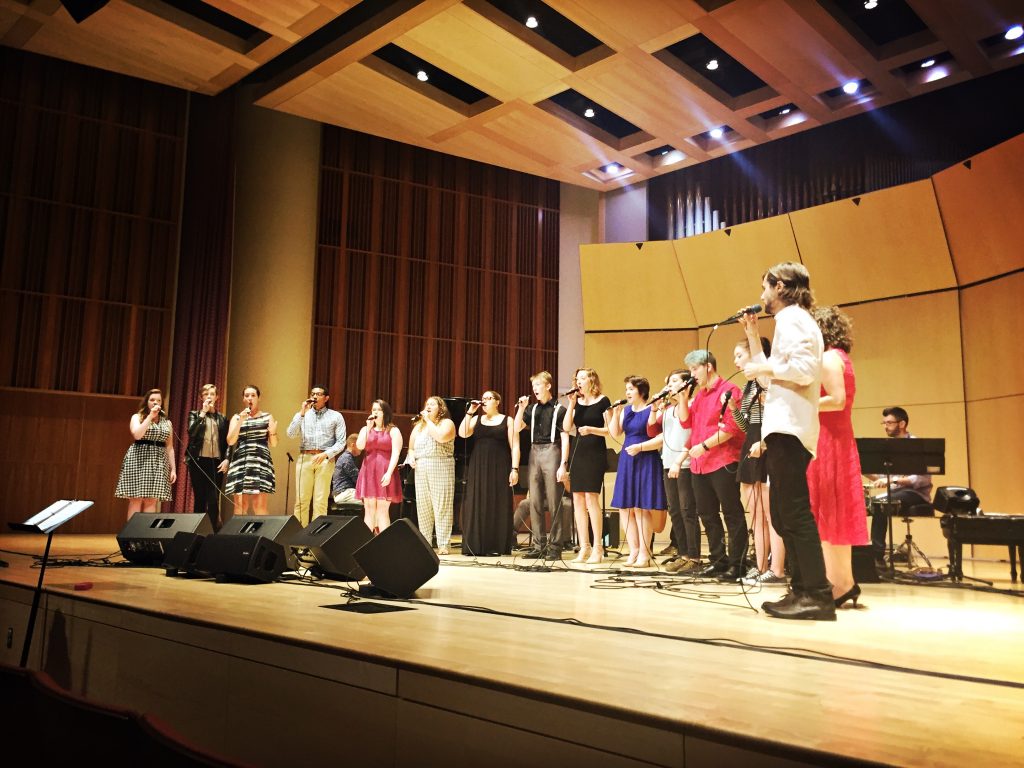 Meals
You may purchase your meal plan when you pay your final camp balance.
Meals will be offered in on-campus dining locations. The following meal plans are available:
1) Full Combined Meal Plan – Includes Monday dinner, three meals per day Tuesday through Saturday, as well as the final camp event (our famous Camp Sunday Brunch). TBA (last year $245)
2) Shared Meals Only – If you choose not to eat all three meals via our meal plan described above, then this plan is for you. The Shared Meals Only plan includes Monday dinner, Saturday's lunch and dinner, and the final camp event (our famous Camp Sunday Brunch). The shared meals are an integral part of the camp experience and are highly recommended. TBA (last year $75)
3) If you decide to opt for only the final Brunch, you may do that. You may also purchase the brunch for additional family members who would like to join us. TBA (last year $20 per person)
---