Band Bios
New York Voices
Our Story
"The Art of Survival" is what it's all about.  That, and the family we have become.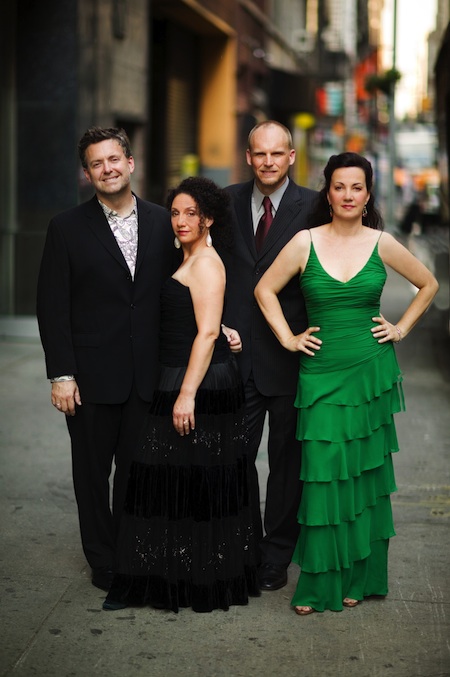 New York Voices Keeps on Keeping On!
"It's certainly not something that occurred to us when we were thinking about starting a band in 1988," says Darmon Meader, musical director and tenor singer of New York Voices, about the seminal vocal ensemble's 30th anniversary. "But the band has a momentum of its own—it has a life now." Indeed, that momentum and life force has a firm grip on Meader and his bandmates, baritone Peter Eldridge and dual sopranos Lauren Kinhan and Kim Nazarian. Each has a separate and busy career of his or her own, working as a soloist and educator in the jazz vocal world, but each makes New York Voices their top priority.
"We're like a four-headed old married couple—we're just a big family at this point," Meader says.
Life also bursts forth from every corner of Reminiscing in Tempo, the quartet's anniversary release (although the 30-year mark was technically 2018) and one of the most ambitious, accomplished undertakings in their entire catalog. Working with revered producer and longtime friend Elliot Scheiner, NYV takes a deep dive into the jazz canon, surfacing with standards by Cole Porter and Al Jolson and gems from the catalogues Chick Corea, Fred Hersch, and Duke Ellington, along with an Al Jarreau-penned lyrical treatment of Dave Brubeck. As always, however, the band looks beyond the jazz repertoire as well, rendering two inventive originals, classics by the Beatles and Ivan Lins, and even a pair of settings for the Cuban classical composer Ignacio Cervantes.
"It is quite a span to cover," says Nazarian, brimming with enthusiasm. "Honoring the composers, as we do with Cervantes, and some of our jazz icons that we have not covered in the past, like Fred Hersch—I think that's really special. There are still some firsts on this record for New York Voices, and after 31 years, I think that's pretty amazing!"
Adventurous though they may still be, Reminiscing in Tempo also finds the band having settled into a mature, confident phase. They are aware of their achievements, but don't feel the need to harp on them. "I think we're more comfortable in our own skin now," Eldridge says. "I think initially we were out to impress. Flashy is fine, but when you're in it for the long haul, you realize how empty that can be. The music's supposed to feel good, too. So we've settled into a nice combination of the sweet and the splashy."
It's a combination that has long characterized their thoughtfully programmed recordings and concert performances over the years with age as the refining element to their ever evolving story. With the exception of their 2013 holiday collection Let It Snow, the new album is New York Voices' first in their own right in more than a decade. Their other releases in the 2010s have been opulent collaborations with esteemed large ensembles, namely the WDR Big Band (on 2013's Live), and the Bob Mintzer Big Band (2018's Meeting of Minds). Outside of the studio they've also worked with Germany's SWR Big Band, the U.S. Air Force's Airmen of Note, and the U.S. Army's Jazz Ambassadors.
Still, if Reminiscing in Tempo places the singing foursome at the forefront rather than making them a section of a larger ensemble, it goes to show how important that idiom is to them and how much the big band community has welcomed them throughout their career. "We are a little big band," Kinhan asserts. "I think that's why the big band world gets us and why we've enjoyed so many collaborations with them over the years.  We use our voices as the lyrical communicator, the instrumental motor and the harmony is our playground.
Although everyone contributes ideas to those little-big-band arrangements—especially to their own compositions—Meader, as musical director, does the bulk of the work. In the process, he's become one of the most important arrangers in the world of vocal and choral jazz.  "Our group is a democracy, and I think we all feel equally invested—but Darmon is definitely the go-to guy," says Nazarian. "He's the mast of the ship."
"I'm definitely the nuts-and-bolts guy," Meader confirms with a laugh. "I've also developed my skill sets in terms of doing notation in a computer, being able to arrange for big bands, and able to work on editing and mixing the music in digital audio. I think it was built into my personality: I'm a Virgo, a dot-all-the-I's-and-cross-all-the-T's kind of a guy."
His virtuosity—and that of all the New York Voices—speaks for itself from the album-opening "Round, Round, Round (Blue Rondo à la Turk)." The lyric, of course, is Al Jarreau's Grammy-winning addition to the classic Dave Brubeck composition. The central vocalese section is new: Meader transcribed segments of both Brubeck's and Paul Desmond's solos from the original recording and Kinhan wrote the words. "It's my supposition about what Dave Brubeck might have felt like when he first heard that time signature while on tour in Turkey and the excitement it inspired in him to write this tour de force."
Chick Corea never recorded his composition "Open Your Eyes, You Can Fly"; he gave it to vocalist Flora Purim (with the Neville Potter lyrics that NYV also sings). Nevertheless, the band covered it as a nod to its creator, with Andy Ezrin's Fender Rhodes and Jesse Lewis's incisive guitar solo evoking favorite Corea textures. The song's A strain is set in 7/4—partly to let the band put a distinctive stamp on it, but mostly just for fun.
"Answered Prayers (É De Deus)," which has been in the band's concert book for many years, is their tribute to Brazilian singer-songwriter Ivan Lins, who is a source of inspiration for NYV (whose rapport stems partly from a shared love of Brazilian music) as well as a dear friend. Their interpretation features a lead vocal by Nazarian, with English lyrics—roughly translated from the original—by Eldridge.
Like Corea's, Fred Hersch's compositional output—specifically, the gorgeous "A Dance for Me"— represents new ground for the Voices to investigate. With lyrics by the multifaceted flutist Cheryl Pyle, the song is one of the band's newest arrangements (cowritten by Meader and Eldridge), and one of its simplest: They let the tune's inherent lushness do its heavy lifting.
"Los Tres Golpes" and "Invitacion" are both pieces by the 19th-century Cuban classical composer Ignacio Cervantes. Alon Yavnai, one of their regular pianists, introduced the Voices to Cervantes when he played his ragtime-like "Invitacion" (from his Danzas Cubanas) during a soundcheck. Fittingly, he plays the piano solo on that piece; "Los Tres Golpes," another of the Danzas, is an a cappella showpiece for the full quartet.
Meader's "Moments in a Mirror" also has certain classical flourishes, and is also done a cappella—though the latter is easy to overlook, since it features the crisp vocal and body percussion of special guest Gabriel Hahn (who more commonly serves as their touring drummer). In addition, Nazarian and Kinhan each briefly take the spotlight for scintillating scat solos.
Recording Darmon's arrangement of Cole Porter's "It's All Right with Me," they tapped ringers to double up on their parts to squeeze in one big band number for the album.  "I was just suddenly antsy, like, 'We need another big fat swinger!'" says Meader, the voice behind the tune's the scat solo. It's hard to add much to that apt and colorful descriptor—big fat swing is what the band puts down.
His first long-form composition, "Reminiscing in Tempo" was a benchmark in Duke Ellington's career, but remains an obscurity—Mel Tormé's lyrical treatment even more so. That made it a prime specimen for New York Voices. "What we really like to do is dig around in the songbook," says Kinhan, "and find some gems to ask our listeners to walk down the garden path with us." Nazarian, who found the Tormé recording, sings the lead on NYV's rendition.
"The Forecast is Sunny" is Lauren Kinhan's paean to her daughter, who is about to go off to college. More specifically, she says, the song is "about how wonderful it is to be the recipient of the love of a child. It felt like a nice nostalgic piece to have on this record, capturing a moment in time in my life. Peter came in and wrote the bridge with me, and then we wrote the vocal arrangement with Darmon."
Another long-lived piece in the band's book (and another dip into their big band charts), "Avalon" is the album's only non-original arrangement. Eldridge found a YouTube clip of Perry Como, Ella Fitzgerald, and Caterina Valente performing the Al Jolson tune on Como's TV show. Meader adapted that arrangement, by Ray Charles (the Hollywood music maestro, not the R&B legend), adding a fourth voice.
Sung a cappella, the Beatles classic "In My Life" ends the album on a sentimental note, perhaps appropriate to a 30th anniversary commemoration. This bittersweet interpretation is a favorite encore for the band's concerts. "I can't tell you how many times after a show people have come up to us and said, "Which CD is 'In My Life' on?" And we had to say, 'none of them,'" says Meader. "Now we can finally say, 'This one!'"
New York Voices was born in the mid-1980s at upstate New York's Ithaca College. Peter Eldridge, an aspiring jazz pianist who came late to singing; Kim Nazarian, who dreamed of a life on Broadway; and Darmon Meader, a saxophonist and self-described "choral geek," came together in the school's vocal jazz ensemble. Director Dave Reilly included all three of them, as well as Caprice Fox, in an ensemble he'd been invited to bring on a tour of European jazz festivals. "It seemed to go over so well that Darmon and I decided to keep it going, try to make something happen professionally," Eldridge recalls. "Kim and Caprice were part of that original band, and we slowly but surely made the transition to New York City in 1988." There they met Sara Krieger, who became the fifth member of the band Reilly had named "New York Voices."
One of their debut performance's as a quintet was at Preacher's, a club in Greenwich Village, which launched the beginning of a sizable following and noise enough to start attracting the interest of record labels. They signed with GRP in 1989 and quickly made their first recording, New York Voices, a mix of acoustic and electric, traditional and crossover jazz. They then hit the road, touring America in a motor home and making their first international excursions as they worked to build a worldwide audience.
Krieger left the band after their second album (1991's Hearts of fire), which began a long, arduous search for a new fifth voice. While that process was underway, Eldridge had what was intended as a one-off songwriting session with Lauren Kinhan; impressed with her soprano vocal, he suggested she audition. "We'd heard maybe 70 auditions and hadn't found the right fit," says Eldridge. "Lauren came in and sang 'God Bless the Child' for us, and I remember looking at Darmon and going, 'Oh. Okay.'"
After two more years as a quintet, Fox moved on to other things in 1994. The band had hoped that featuring five voices would stave off comparisons to vocal-jazz powerhouse The Manhattan Transfer (it didn't), but their increasing self-confidence—and their difficulty in finding Kinhan—led them to decide to continue on as a foursome. They declared their new identity with 1997's New York Voices Sing the Songs of Paul Simon.
With the dawn of the 21st century, NYV increased its currency in the jazz world via collaborations with institutions such as the Count Basie Orchestra, Paquito d'Rivera, and the Dizzy Gillespie All-Star Big Band. They also launched a jazz education initiative, inaugurating its Vocal Jazz Camp for aspiring jazz singers in 2008. (A European version of the Camp began in 2016). Each of its members has also established a career as an educator: Eldridge is a voice professor at Berklee College of Music; Nazarian is vocal jazz instructor at Ithaca College and artist-in-residence at both Bowling Green State University and Tri-C Community College in Cleveland; Kinhan is an adjunct faculty member at New York University; and Meader is an artist in residence at Indiana University.
The geographical distance that these jobs require, along with each member's active solo pursuits, is partly responsible for the long gap between New York Voices albums. Yet Reminiscing in Tempo finds both their individual chops and their collective chemistry to be as powerful as ever—and kicks off what NYV hopes will be another long stretch of work together. "The things that I'm really proud of are our longevity, which just surprises and shocks all of us; the fact that our music has grown and gotten better; and the fact that we all still want to make music together," says Nazarian. "We're not done yet. We all have a little something more to say together."
Individually, the four members are involved in a variety of projects including solo performances and recordings, teaching, writing and arranging.  To learn more about the NYV individual members, please visit their websites (Kim, Darmon, Peter and Lauren).
If you are looking for press kit materials such as hi-res photos and bios, please visit the contact page.
Kim
Kim Nazarian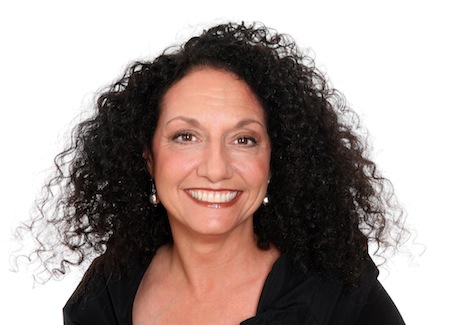 For the past 29 years Kim Nazarian has been harmonizing all over the world with New York Voices (NYV).  In 2012 Ms. Nazarian was recognized as one of the top 50 most influential Armenian artists, and inducted into her High School's Hall of Fame.
Along with the many recordings Kim has made with NYV, she is proud to be one of the featured voices on Bobby McFerrin's "VOCAbuLarieS" CD.  Another recent professional highlight is Ms. Nazarian's collaboration with the Smithsonian Jazz Masterworks Orchestra and the Manchester Craftman's Guild on a concert tour dedicated to the late, great Ella Fitzgerald.  Kim also enjoys being part of a special program called "Vocalese," (created by visionary producer, Larry Rosen), which integrates NYV with Manhattan Transfer, and Jon Hendricks.
In addition to being a requested vocalist, Kim's work as a lyricist is in rising demand. Of course, you can hear her contributions on the NYV CD's; and now you can hear her other original lyrics throughout the world, including Russia, Brazil, the Netherlands (with Brazilian composer, Ivan Lins and the Metropole Orchestra), and Japan.  Most notably, Kim wrote the title track to the accompanying CD of Bill Strickland's best selling book "Making the Impossible Possible".  You can find her song "World of Possibilities" on iTunes.
In addition to her extensive studio credits as a movie score and jingle singer, some of Kim's other recordings include "Red Dragonfly in NY" (JVC Victor) produced by Jazz Ambassador, Jiro Yoshida; "Long Ago and Far Away" (MCG Jazz), an original children's radio show; and guest appearances on "An Afternoon in Rio" (MCG Jazz) with extraordinary guitarist Joe Negri ("Handyman" for Mr. Rogers); "Two Worlds" with Boston based band "El Eco"; and Mark Shilansky's "Join the Club" release.
Ms. Nazarian also specializes in teaching vocal technique and the art of ensemble singing.  For the past 3 years she has represented the USA as a judge for the International A Cappella Competition in Graz, Austria.  She will also be a guest teacher in Germany this summer, and continues her long‐standing position as an Artist in Residence at Bowling Green State University (host of the annual BGSU/NYV Vocal Jazz Camp!) Kim has conducted the New York and Arizona All State Jazz Choirs, and many all area and district jazz choirs in the US.  Her highly acclaimed workshops have been presented at JEN and many state MEA conferences.
The near future holds a solo CD release for Kim entitled, "Some Morning". Remarkable guests include: Paquito D'Rivera; Gary Burton; John Pizzarelli, and Sean Jones.
Kim is a magna cum laude graduate of Ithaca College.  She presently resides on a 6.5 acre farm in Oberlin, Ohio with her husband, son and 2 cats.
Touring the globe for the last 1⁄4 century has provided some favorite venues, countries and audiences.  That amazing list includes: Carnegie Hall, Lincoln Center, the Kennedy Center, the Montreal Jazz Fest, the Jazz Cruise; Ouro Preto, Brazil; Leipzig, Germany, Armenia, Columbia, France, Holland, Indonesia, Japan, Norway, and Uruguay to name a select few.
"Whether I'm singing with the Boston Pops Orchestra, the Count Basie Orchestra, or the next up and coming rhythm section, it is an honor to make my living in music. I do believe it is my mission in this particular lifetime."
Peter
Peter Eldridge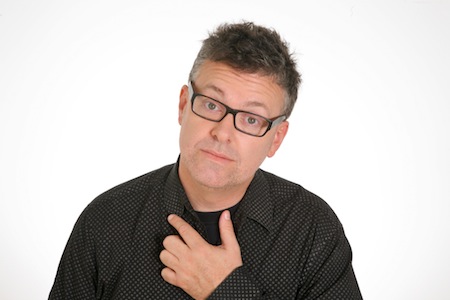 "A superb musical alchemist, Peter Eldridge synthesizes modern jazz with not only pop but also R&B and latin music.  The results are varied and dynamic but also aesthetically focused, as Eldridge's mellifluous baritone and urbane lyrics brim with pop accessibility" (JazzTimes).  Peter Eldridge ranks "in the celebrated tradition of melodic poets, most famously represented by such disparate voices as Stevie Wonder, Paul Simon, Joni Mitchell, Van Morrison and Steely Dan – singer/songwriters who create catchy, beautiful tunes with insightful lyrics that are both personal and universal" (allmusicguide.com).
For years Peter Eldridge has remained at the forefront of both the singer-songwriter and jazz realms as a vocalist, pianist, composer, and arranger. He has four critically acclaimed albums: Stranger in Town, Fool No More, Decorum, and Mad Heaven. His latest studio project, Disappearing Day, was released in July 2016 on Sunnyside Records and called "an out and out masterpiece" by allaboutjazz. Disappearing Day made many 'best of the year' lists, including Downbeat, Jazziz, and NPR. Some of Peter's current projects include his first full-fledged musical with the working title of 'The Woman in Question', co-written with Chicago playwright Cheryl Coons about the life, loves, and art of Austrian painter, Gustav Klimt; an upcoming recording of ballads with string orchestra and jazz trio, featuring pianist/arranger Kenny Werner and cellist Eugene Friesen, and Foolish Hearts, an acoustic duo featuring Peter with bassist Matt Aronoff.
Eldridge is also a founding member of internationally acclaimed vocal group, New York Voices. The group continues to tour internationally and has performed in some of the world's most preeminent venues and festivals, including Carnegie Hall, Avery Fisher Hall, and the Kennedy Center, and has been involved in two Grammy-award winning projects with Paquito D'Rivera and the Count Basie Orchestra. New York Voices has completed two new collaborative albums to be released in 2018, one with the Bob Mintzer Big Band and the other with Brazilian singer/songwriter Ivan Lins and the Danish Radio Big Band. On the more contemporary side, Peter is also a member of the vocal group MOSS, alongside Kate McGarry, Theo Bleckmann, Lauren Kinhan and Luciana Souza (and now vocalist Jo Lawry). Some of Peter's notable collaborations include Bobby McFerrin, Fred Hersch, Becca Stevens, Chanticleer, George Benson, Michael Brecker, David Byrne, Jonatha Brooke, Kurt Elling, the New West Guitar Trio, Jane Monheit, the Swingles, Anat Cohen, Betty Buckley, Janis Siegel, Paula Cole, Jon Hendricks, and Mark Murphy. Peter's music is featured in Zach Galifianakis' recorded stand-up performance  'Live at the Purple Onion', and his original songs or collaborations have been covered by artists such as Nancy Wilson, Paquito D'Rivera, and Jane Monheit. This past Spring, Peter was commissioned by the Boston choral group Coro Allegro to write a piece for its 25th anniversary ('to be nobody', text by e e cummings). In addition, Peter was head of the Manhattan School of Music's jazz voice department for eighteen years and is now part of the voice faculty at Berklee College of Music in Boston. He is regularly in demand for workshops and masterclasses both domestically and internationally, in topics ranging from vocal technique and song interpretation to songwriting and arranging.
Lauren
Lauren Kinhan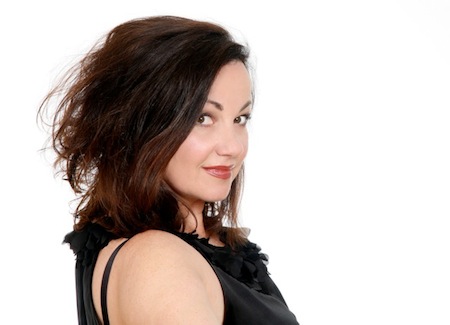 Vocalist and composer Lauren Kinhan has been creating genre-merging music for years as evidenced on her four solo CD's, Circle in a Square, Avalon and Hardly Blinking and her most recent all standard collection, A Sleepin' Bee.  You'll also hear her offerings evidenced in the New York Voices' family of sound.
In 2017 she released A Sleepin' Bee, paying tribute to the great jazz vocalist Nancy Wilson.  Focusing on her iconic collaboration with Cannonball Adderley and other earlier works with George Shearing, Lauren curated and soulfully crafted 10 tracks with pianist Andy Ezrin that are receiving much worldwide praise, "…brilliance in interpreting ballads, off-the-cuff maneuvers in bluesy and bawdy environments, whip-smart interactions with the instrumentalists—and you end up with a complete picture of her talents and the manners in which she claims these songs as her own," said Allaboutjazz.
Circle in a Square and A Sleepin' Bee were funded by successful Kickstarter campaigns and promptly released on her Dotted i Records.  Partnering with 8 time Grammy Award winning Elliot Scheiner on these outings produced sonically rich records with a long list of gorgeous musicians to boast.
Prior to A Sleepin' Bee's emergence, Lauren has been most known for her 3 CD's of originals.  Her training in jazz and deep connection to the singer/songwriter narrative have developed a voice and style that is expressive and fearless while her love of prose keeps her dreaming of ways to lead her listeners on different adventures.  2014's Circle in a Square raised the bar with an exquisite story book of songs and a cast of stars that would usually be a large label feat.  Lauren's reputation and grace have earned her the respect of her peers and reviewers alike.  Christopher Loudon of Jazz Times wrote, "She has never shone brighter," and Richard Kamins of Step Tempest wrote, "…it's the strength of the songs and the vocals that makes the deepest impression.  Ms. Kinhan's emotional delivery, her ability to bend a note to make a word sustain, and the poetry is a joy to return to time and again."
Versatility as a composer is evidenced in her contributions to New York Voices CDs over the years, and co-founding two other super groups, Moss and JaLaLa.  In 2010, Moss was included in DownBeat's 'Best CDs of the 2000s' issue.  And JaLaLa, short for Janis Siegel, Laurel Massé and Lauren Kinhan, released their tribute to Johnny Mercer, That Old Mercer Magic, in 2009.
You can hear Lauren's voice on the multi-Grammy nominated Bobby McFerrin's project VOCAbuLaireS and Ornette Coleman's 1996 release Sound Museum, Three Women.  She toured with Ornette, and was asked to be a part of his 1997 Lincoln Center retrospective,  "?Civilization" featuring Billie Higgins, Charlie Haden and Gerrie Allen.
Lauren served on the Board of Governors for the Recording Academy's NY Chapter 2008-2010 and currently sits on the Jazz and Grammy Career Day committees.  She is adjunct faculty at LIU Post and The New School while also be an in demand educator throughout the world.  She is a graduate of the Berklee College of Music.
Darmon
Darmon Meader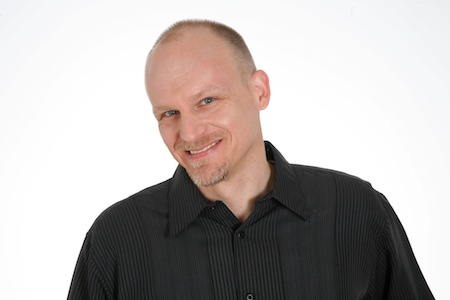 Recognized in both the jazz vocal and instrumental worlds, Darmon Meader is a highly respected vocalist, arranger and saxophonist.  Darmon has achieved international recognition as the founder, musical director, chief arranger, composer, producer, saxophonist, and vocalist with New York Voices.  As a member of New York Voices, he has released numerous recordings on the GRP, RCA/Victor, Concord and MCGJazz labels.  In 2013, NYV will release two new CDs: New York Voices, Live with the WDR Big Band Cologne and their long awaited Christmas CD, Let it Snow, both of which feature Darmon's extensive arranging skills.  In 2008, Darmon released his much anticipated debut solo CD, And So Am I.  This solo project is a collection of jazz standards and original works, which reflects his varied interests and skills as a singer, saxophonist, writer and arranger.
With New York Voices, Darmon has collaborated with a variety of artists including Ray Brown, Mark Murphy, Bernadette Peters, Ivan Lins, Bob Dorough, Don Sebesky, Nancy Wilson, Ann Hampton Callaway, Jim Hall, Paquito D'Rivera and the Count Basie Orchestra.  He has toured internationally, performing at such renowned venues as Carnegie Hall, North Sea Jazz Festival, Montreal Jazz Festival and Blue Note Jazz Clubs (New York and Japan).  In addition to Darmon's New York Voices touring and recording commitments, he is increasingly busy as a soloist, sideman, studio musician and composer.  Darmon continues to be actively involved in music education, working as a clinician and guest artist at both the high school and university levels.
Darmon has been the guest conductor for All-State Jazz Ensembles in Arizona, California, Colorado, Illinois, New Jersey, New York, Oklahoma and Wisconsin, and has made artist-in-residence appearances at numerous schools, including Northwestern University, University of Louisville, American River College, Humber College, Columbia College and University of Georgia.  Darmon has also taught at numerous domestic and international music workshops including the Inzigkoven Vocal Jazz Workshop in Germany, various IAJE Teacher's Training Institutes, the Western Michigan University Vocal Jazz Camp, the Vocal Pop & Jazz Days workshop in the Netherlands, the Tritone Jazz Fantasy Camp and the NYV BGSU Vocal Jazz Camp.  Many of Darmon's choral, vocal jazz, and instrumental arrangements are available through the following publishers: Carl Fischer Music, Shawnee Press, Hal Leonard, Alfred Music, Belwin Mills and UNC JazzPress.