Vocal Jazz Camp
Daily Schedule
Over the course of the week, Full Campers will be assigned to an ensemble directed by one of the members of New York Voices, choose from a wide variety of electives, enjoy One on One coaching from NYV, sing in Performance Hour and present music to be considered for the always inspiring evening camper concerts which spotlight performances the faculty has heard in their various sessions.  Associate Campers may choose from all the electives and are assigned to an ensemble directed by our special guest faculty member (TBA), as well as enjoy One on One coaching from them.  Either track is highly enjoyable and stimulating, so if budget is of concern, we hope you find one of these two pathways a winning opportunity to seize upon.
Pre-established groups are welcome and encouraged to register and we will provide One on One coaching to you as an ensemble so you can grow as a collective.
A Sample of possible electives are:
Songwriting • Before and After • Singers You Should Know • Body, Breath, and Sound        • The Importance of Rhythm • Making a Song Your Own • Beginning and Advanced Arranging • Intermediate Improv • Advanced Improv • Artist in the Making • Use Your Ears Ensemble • Lyrical Improv and Phrasing • The Business of Me • Vocal Health               • Portuguese • Jazz History • Percussion • Listening Through the Layers • Writing your First Chart • Solo Transcriptions
---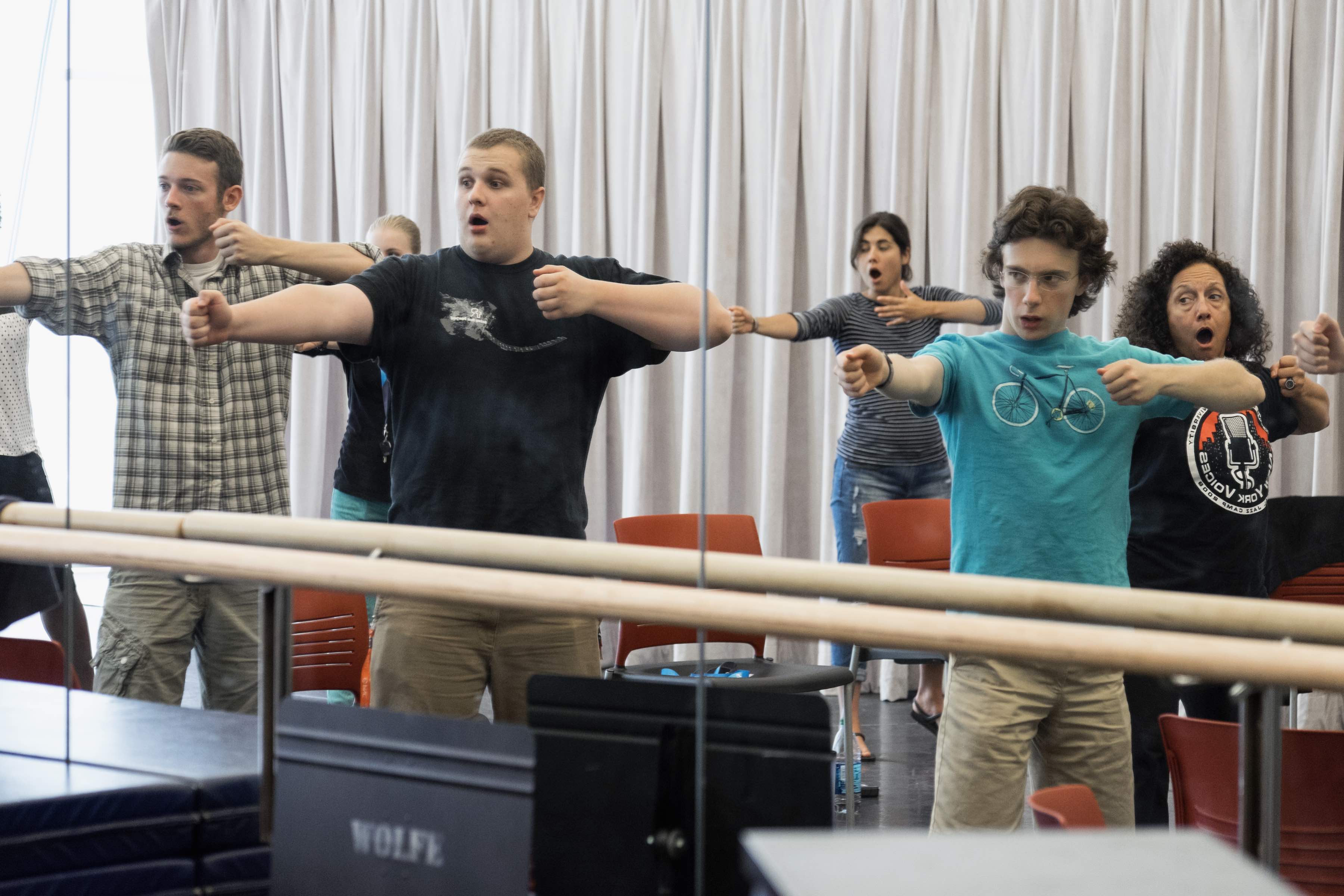 ---
Tentative Schedule
Mon.

Tues.

Wed.

Thurs.

Fri.

Sat.

Sun.

8:30a

 

 

 

 

 

 

warm
up, all camp announcements

 

 

9:00a

Session/
classes 1

Q & A w/ NYVoices

10:00a

Session/
classes 2

Sing
side-by-side
w/ NYVoices

End of Camp Celebration Shared Brunch

11:00a

Session/
classes 3

12:00 Noon

12-1:15pm
Lunch

Shared
catered Lunch

1:15p

Session/
classes 4

Ensembles
'Dress
Rehearsal'

check out
of Dorms

2:15-3:45p

2:15-3:45pm: Ensemb.
Rehearsals, Performance Hour, Free Time

 

 

 

 

 



3:45-5:15p


(3-5pm)
Registration

3:45-5:15pm: Ensemb.
Rehearsals, Performance Hour, Free Time

Camp Ensembles Concert (FREE)

5:15-6:45p

(5:15-6:45pm)
Welcome &
Shared Pizza Dinner

5:15-6:45 PM
Dinner



6:45p


Orientation

All
Camp session

Shared catered Dinner



8:00p

Camp Faculty (FREE)


New York Voices in solo sets ($10 admission)

Campers perform (FREE)

Camp "fun activity" to be announced

Campers perform (FREE)

New York Voices ($20 admission)
---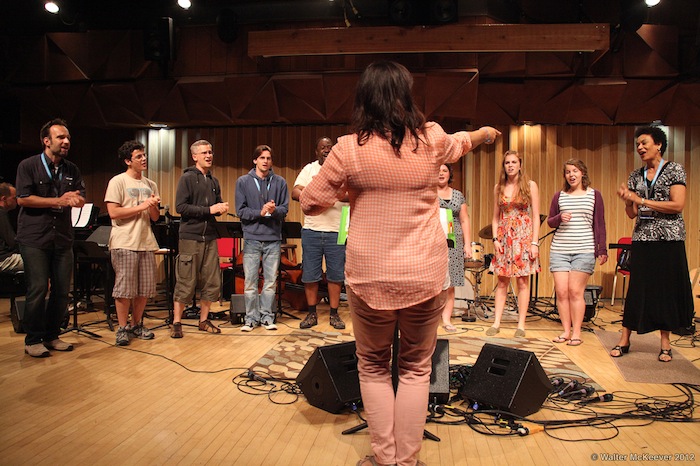 ---
Concerts, Concerts, Concerts!!
There is music every night to be enjoyed in the WMU Auditorium.  Early in the week we feature the pride of WMU, Gold Company, as well as the incredible guest faculty which includes the Camp Director and Director of Gold Company, Greg Jasperse.  As well you will hear from the other special guest faculty members TBA.  Next up is a night of  the individual members of NYV stretching out in their solo artist projects.  And then we begin to hear from our campers on the grand stage with the music they either worked on in their one on ones or shared in the many electives.  These are inspired concerts because the range and depth of talent is always vast and exciting to celebrate.
Tickets will be available once registration begins
(CAMPERS DO NOT NEED TO PURCHASE TICKETS)
---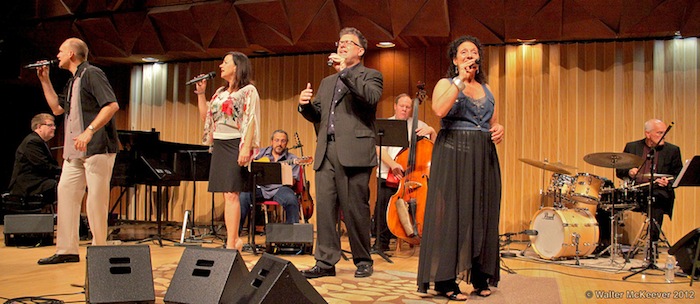 ---
Concert Ticket Info & Location
Concerts are free and open to the public unless indicated otherwise.
Tickets will be available once registration begins
---