Vocal Jazz Camp
Scholarships
There are a number of scholarships available.
---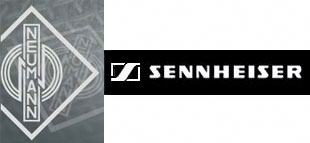 The Neumann-Sennheiser Scholarship
Neumann-Sennheiser has been supporting the BGSU New York Voices vocal jazz camp since its inception. For decades, Neumann has been regarded worldwide as the standard-setting, leading manufacturer of studio microphones. The name Sennheiser has been synonymous with top-quality products and tailor-made solutions for every aspect of the recording, transmission and reproduction of sound for more than 60 years. New York Voices is celebrating more than decades + years of music making in vocal jazz. These standards of excellence come together in the Neumann & Sennheiser Scholarship for the BGSU New York Voices vocal jazz camp. This scholarship will pay for one (1) full tuition only, awarded to the winning vocalist or ensemble.
Visit the Neumann USA Website
Visit the Sennheiser Website
---
The Allan Kaufman Scholarship
All musicians need fans that come out to their shows, purchase their music, and listen to them on the radio on Sunday mornings. Allan Kaufman has been a No. 1 jazz fan in NW Ohio in supports of many of the musicians teaching and performing at our camp. An MD at Toledo Radiological Associates, he usually helps folks address medical concerns – but as a jazz fan he has decided to support 2013 BGSU NYV vocal jazz campers with one full tuition scholarship.
---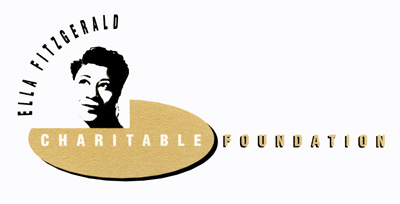 The Ella Fitzgerald Foundation
The Foundation makes grants to promote a love of music, to provide music education for children and young adults, and to provide exposure to the joys and beauty of music for children and adults. The Board of Directors strives to fulfill the charitable goals established by the beloved First Lady of Song, Miss Ella Fitzgerald.
---
Additional BGSU/New York Voices Scholarships
Additional scholarship funds are made available by Bowling Green State University, the New York Voices, and a number of additional and anonymous donors.
All scholarships will be awarded in one of four categories:
High School level students
College level students
Educators / (Semi) Professional
International (please note the early June 1st submission deadline!)
The scholarship panel (consisting of camp faculty and staff) retains the right to award scholarships in all or only some of the categories depending on applicant submissions. All scholarships are awarded at the discretion of the scholarship panel. Most scholarships cover approximately 1/2 tuition. Already registered camp participants may also apply. All scholarships are awarded by the panel on the basis of applicant talent, potential, and need.
---
How to Apply
Once you submit your application fee you will be sent a scholarship application form to complete (sent to the email address used in PayPal). If you do not win a scholarship, your application fee will be refunded or applied to your tuition if you still wish to attend. If you do win a scholarship, your application fee will be applied to your remaining balance or refunded if you have no remaining balance. If you win a scholarship but choose to decline and not attend, your application fee will NOT be refunded.
The application is open until May 7 (extended from May 1), 2016. Applicants will be notified of scholarship decisions by May 31, 2016.
Click the "add to cart" button to submit your $100 scholarship application fee:
---