Vocal Jazz Camp
Scholarships
---
Play it Forward Scholarship Fund
Former campers from past New York Voices summer camps are joining forces to create a scholarship to pay it forward so that others who share a passion for vocal jazz might have the opportunity to share in this very rewarding camp experience.
______________________________________________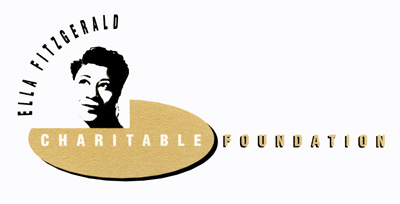 The Ella Fitzgerald Foundation
The Foundation makes grants to promote a love of music, to provide music education for children and young adults, and to provide exposure to the joys and beauty of music for children and adults. The Board of Directors strives to fulfill the charitable goals established by the beloved First Lady of Song, Miss Ella Fitzgerald.
---
The Ithaca College Scholarship – awarded to students who attend Ithaca College.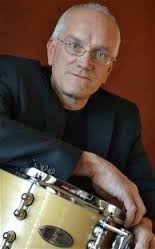 The Roger Schupp Scholarship – In memory of Roger, who was on the drum faculty at Bowling Green State University for many many years and took part in the last 7 NYV summer camps with devotion, a constant smile and tireless attention to the spirit of education.  He will be truly missed this year.

The Dave Riley Scholarship – In memory of Dave, who was the Vocal Jazz choir director at Ithaca College during Darmon, Kim and Peter's attendence, organized the very first New York Voices Alumni tour to Europe and planted the seeds that created the group as we know it today.
The Tim Hauser Scholarship – In memory of the real "Boy from New York City," Tim is a founding member of The Manhattan Transfer.  His memory is being celebrated in this scholarship for the legacy of music he created and still lives on with his partners in TMT.  His passion for education  is another reason to be excited about his new involvement in the New York Voices Vocal Jazz Camp.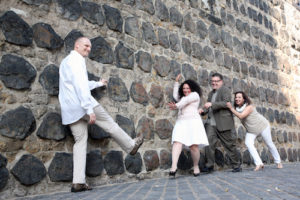 New York Voices Scholarship – A collective scholarship offered by the New York Voices themselves.  We can't help ourselves, we want to be a part of the scholarship team.  And we have from the beginning.
Additional scholarship funds are made available by other anonymous donors.
All scholarships will be awarded in one of four categories:
High School level students
College level students
Educators / (Semi) Professional
International (please note the May 17 submission deadline!)
The scholarship panel (consisting of camp faculty and staff) retains the right to award scholarships in all or only some of the categories depending on applicant submissions. All scholarships are awarded at the discretion of the scholarship panel. Most scholarships cover approximately 1/2 tuition. Already registered camp participants may also apply. All scholarships are awarded by the panel on the basis of applicant talent, potential, and need.
---
How to Apply
Scholarship Applications are now closed for 2018.
---