International Camp
New York Voices International Vocal Jazz Camp is taking the summer off in 2018.  
Stay tuned for future summer plans.
Thank you to all our campers that have attended our past two camps in Ptuj, Slovenia.  We love you and we look forward to seeing you in our travels abroad.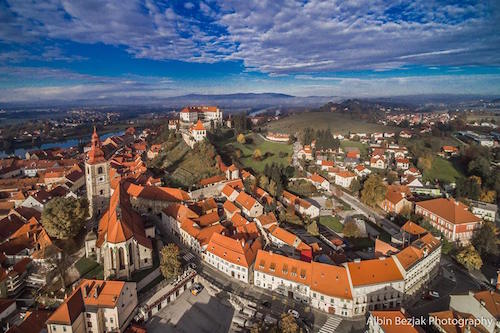 In past summers, participants have worked with the New York Voices in this six-day music intensive. The focus is on group and individual singing, with many electives sprinkled in throughout the day.  Aspiring jazz vocalists enjoy solo coaching from New York Voices, sing in smaller ensembles accompanied by rhythm section and directed by one of New York Voices, take classes in improvisation, arranging, vocal technique, rehearsal techniques, and more! Campers will also participate in an all-camp ensemble.
Select participants attending the camp enjoyed opportunities to perform in the evening concerts in the courtyard of the beautiful Dominican Monastery.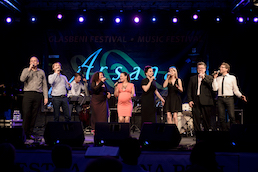 On the final night of the camp, the vocal ensembles perform in the camp's closing concert at the big stage of The Minorite Monastery joined by their mentors – New York Voices and the Slovenian host of the camp – vocal quartet Vox Arsana.
OPEN TO SOLOISTS AND GROUPS!!!
A Note From New York Voices,
We are so grateful to our partners in Ptuj, Slovenia who helped us with two wonderful successful and music filled camps in their charming city.  They are amazing people, hosts and dear, dear friends – Mladen and Ana Delin, Samo Ivačič, and Alan Krajnc.  We are so appreciative of the members of their community who opened their hotels, restaurants and historic buildings to us, so we could provide an inspiring and welcoming experience for our campers.  We will never forget this.
Our hope is to have future international camps.  We will keep you appraised of those plans as they evolve.
Yours Most Sincerely,
Kim, Lauren, Peter and Darmon  (New York Voices)
---
Festival Arsana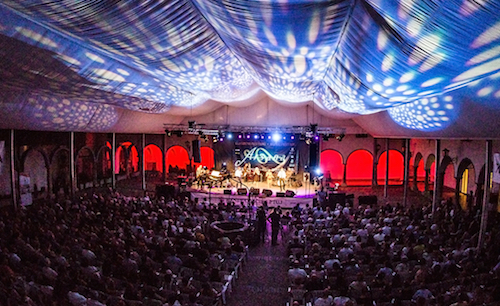 FESTIVAL ARSANA is the largest festival in Ptuj attracting more visitors and famous names from all over the world every year and is becoming an important promotion for the city and a fountain of creativity on a European and global scale.
FESTIVAL ARSANA organized over 400 concerts of classical, jazz, folk, world, pop, instrumental and vocal music, hosted 3500 artists of international reputation and attracted over 150 000 visitors from Slovenia, Europe and other foreign countries. During the festival there are events happening like classic international Summer Music Academy, a vocal camp, outreach events, seminars, dance performance, lectures, round tables, culinary events, performances by young musicians, fairy tales, workshops and more…