Band Bios
New York Voices
Our Story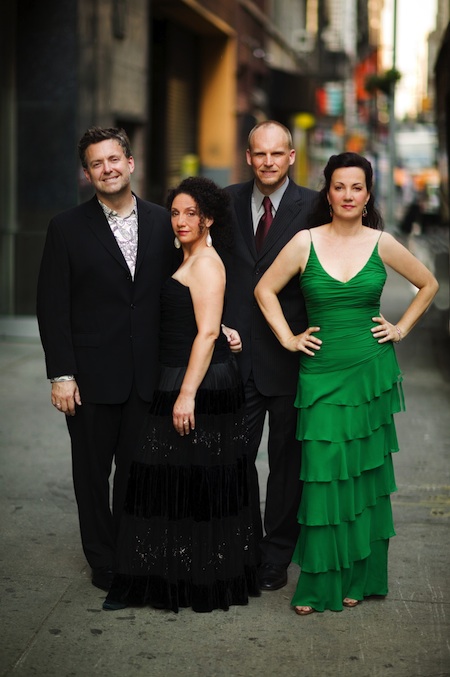 New York Voices Keeps on Keeping On!
29 years and counting, the evolution, the artistry and the worker bee mentality
2017 marks the eve of  New York Voices 30th Anniversary and they show no signs of slowing down.  This critically acclaimed vocal group has refined their musical story to a high art.  They are known for their close-knit voicings, inspired arrangements and unparalleled vocal blend.  Their chameleon-like musicianship allows them to move seamlessly from setting to setting, be it orchestral/big band to the intimate trio lineup. The art of survival as a group in the music business is as much testimony of their success as their vocal finesse'.  That, and say still coming to mind to the great creative forces out there that want to play with the vocal stacking idiom.  They are first call from great arrangers and conductors like Bob Mintzer, Don Sebesky, Michael Abene, Keith Lockhart, and Rob Fisher who all know and admire the complexity of what they do and want something out of the ordinary when developing new projects.  Like the great jazz vocal groups that have come before — Lambert, Hendricks and Ross, Singers Unlimited, and The Manhattan Transfer — they are firmly a part of that legacy and are dedicated to passing it on to generations to come.
They have been busy making two very inspired collaborative recordings with the great Brazilian composer, Ivan Lins, partnered with the Danish Radio Big Band, and the second being a meeting of minds with the Bob Mintzer Big Band at the Manchester Craftsman Guild.  Great brains think bigger together and that is the thought behind merging the Voices in the Big Band sonority once again.  In 2016, they recorded with Ivan and the DRBB with  orchestrations by Ralf Schmid.  It's a stunning tour de force of Schmid's modern landscape, and the Voices and Lins joyfully reimagining his beautiful works.   Mixing and release dates are pending.  Let the pendulum swing to sooner than later.
And bouncing off of their guest artist appearance with the Mintzer BB in 2015 at the Tokyo Blue Note, Bob and the MCG reached out to have this pairing blown into a full fledged recording.  Finding neat ways to include and imbue the Voices into Bob's charts was a thrilling challenge for Meader.  Already a huge fan of Mintzer's tenor madness, Darmon had his work cut out for him, finding ways to work the Voices into the angular, groovy arrangements, all the while maintaining the instrumental integrity and lyrical message.  As one would imagine, top flight soloists break the tunes wide open, offering virtuosic wails between structured solis and vocally stacked chorus'.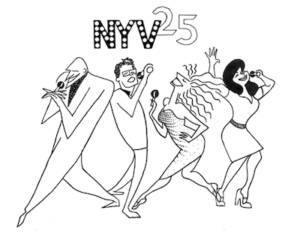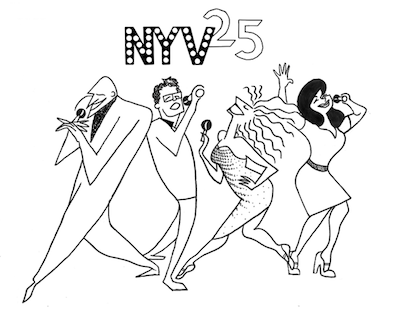 Other recent projects are from 2013, where NYV released New York Voices Live with the WDR Big Band Cologne on Palmetto Records; a collection of past favorites, current in-rotation tunes, and brand new arrangements.  The big band charts were all written by the incomparable Michael Abene, the producer of their 1989 debut CD on GRP!  The WDR — the critically acclaimed big band based in Cologne, Germany — pairs perfectly with NYV's musicality and might.  And they closed 2013 with the much-anticipated and ravely reviewed Holiday project, Let it Snow.  The recording is chock full of holiday favorites and a few lesser known gems presented in a wide variety of settings;  a cappella, big band, orchestral and trio.  Meader co produced it with sound guru Elliot Scheiner (also the producer of NYV's studio big band CD, Sing, Sing, Sing).  Jazz Times' Scott Albin wrote, "Let it Snow is one of the best jazz-related Christmas CDs in many a year."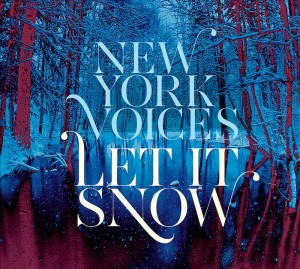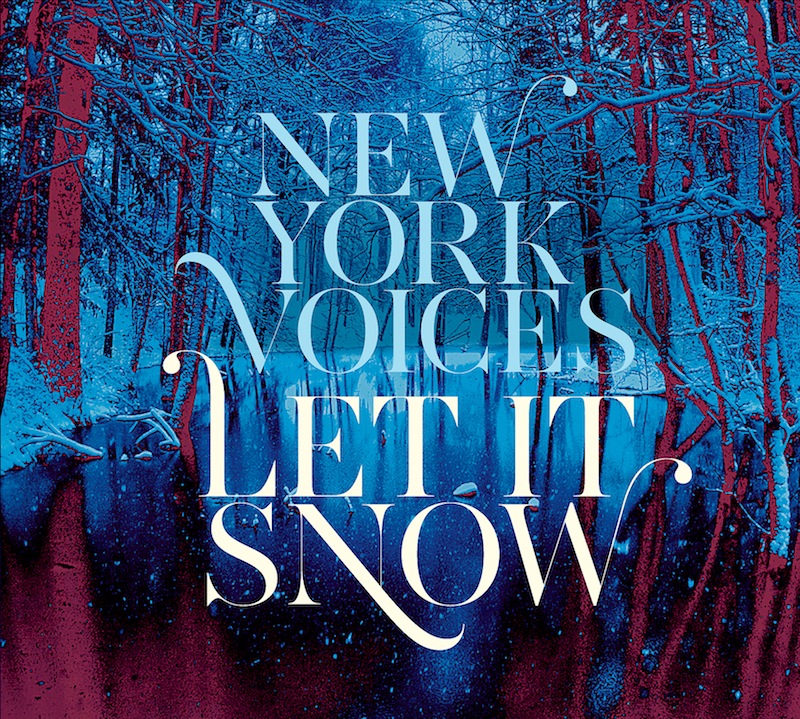 The beginnings of NYV:  Formed by Darmon Meader, Peter Eldridge, Kim Nazarian, Caprice Fox, and Sara Krieger, New York Voices had their first performances in 1988.  Darmon, Peter, Kim, and Caprice attended Ithaca College in NY and were part of an invitational alumni group formed to tour the European Jazz Festival circuit in the summer of '86.  In 1989 they would sign their first record deal with GRP Records and release their self titled debut album, New York Voices.  The group received rave notices and quickly received domestic and international recognition in the jazz world. From '89 to '94, they released four CDs on the GRP label, New York Voices, Hearts of Fire, What's Inside, and Collection.
While recording for GRP, they underwent personnel changes.  In 1992, Sara Krieger retired her chair, and after auditioning over 60 vocalists from all over the United States, the group found Lauren Kinhan.  There was an immediate chemistry, allowing the group to make a quick transition and become the "new" New York Voices.  Lauren's first musical contributions can be heard on NYV's third CD, What's Inside, released in May 1993.  In early 1994, Caprice Fox left the group, forever fixing NYV as the quartet it is today.
In addition to their own CDs, NYV has made many guest appearances on recordings and live performances that have earned them critical acclaim and demand in a variety of settings.  You can find their performances on such CDs as the Grammy Award winning Count Basie Orchestra with New York Voices, Live at Manchester Craftsmen's Guild (MCG Records), the Latin Grammy Award winning Brazilian Dreams with the great Paquito D'Rivera, the contemporary classical Visions Within (Robert Lepley – EarthBeat Records), Heirs to Jobim (BMG Records), Don Sebesky's, I Remember Bill (BMG), Jim Hall's By Arrangement (Telarc), A Love Affair – the Music of Ivan Lins (TELARC), Louisiana Purchase (DRG), and many more.  They have had the pleasure of performing with a number of influential jazz artists including Ray Brown, Bobby McFerrin, Nancy Wilson, The Count Basie Orchestra, George Benson, Jon Hendricks, Annie Ross, The Manhattan Transfer, the Boston Pops, The Metropole Orchestra, Ivan Lins, Paquito D'Rivera, Bob Dorough and many more.
In early 1997 they traveled down a different road, paying tribute to Paul Simon with New York Voices Sing the Songs of Paul Simon.  They explored a variety of styles to express new turns on this singer/songwriter's rich songbook.  All Music Guide said, "The arrangements are brighter and brassier than Simon's originals, but there's a real charm to the performances that makes it a thoroughly entertaining experience."
In 2001, New York Voices released their sixth CD, Sing! Sing! Sing!. After many years of performing with the Count Basie Orchestra, the group wanted to address the great Big Band songbook and offer their own spin.  With Darmon doing the lion's share of the vocal and big band arrangements, they hired the producing talents of Elliot Scheiner (Manhattan Transfer, Steely Dan, Fleetwood Mac) to capture the music and mix it with his exquisite precision and care.  As reviewed by Don Heckman of the LA Times, "The title track quickly lays down what to expect from the balance of the program: complex, interwoven vocal lines, interactive improvising and brisk ensemble accompaniment. And revivalist swing fans — both players and listeners — would do well to check out the Voices' capacity to bring a contemporary quality to classic material without sacrificing the essence of either."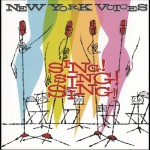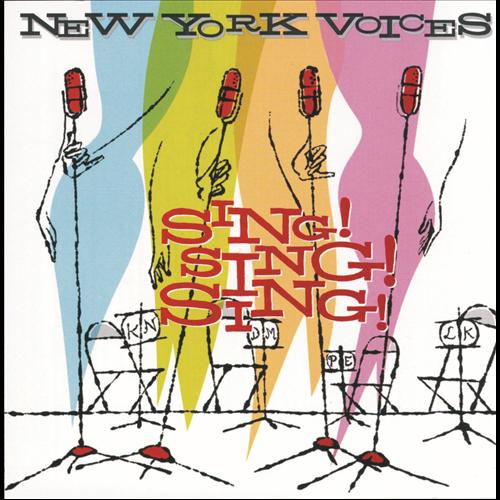 In the last decade, the pops symphony community has called upon them to develop various programs.  The Boston Pops knocked first and commissioned a few big band style adaptations.  Then a baby boomer show followed that toured extensively in 2003.  Finally, the Boston Pops got the holiday program started in 2005, and the rest is history.  NYV has added to all these programs over the years allowing them to dive into the gorgeous landscape of symphonic settings and build a new following of music appreciators.  Janelle Gelfand of The Cincinnati Enquirer said, "The group's incomparable blend, hip delivery and great arrangements resulted in one swinging party. Their four-part harmonizing was so close, it was hard to tell where one voice ended and another began."
2007 marked the release of their seventh studio CD, A Day Like This. They went back to their roots of mixing things up; Brazilian influences, swinging trio numbers and a couple big band romps.  They also included a handful of original songs from the members, which has always been a strong suit for this multi-talented ensemble.  All About Jazz LA said, "a sumptuous collection of vocal harmonic heaven… the vocals are a Whitman's Sampler of various flavors and tastes, richer than a dark chocolate bon bon."
NYV has traveled the globe with their elegant music, amazing audiences the world over with their impeccable voices and stunning arrangements.  "Live, they're just as impressive to witness," says Mathew Lurrie of Time Out Chicago.  "We dare say there may be no better way to understand the wit and wink of jazz harmony than via these Voices."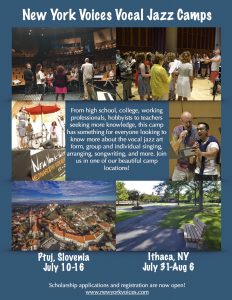 Along with their extensive concert performances and recording schedules, NYV also works in the field of education, giving workshops and clinics to high school and college music students throughout the world.  In 2009, they launched the New York Voices Vocal Jazz Camp at Bowling Green State University in Ohio.  Now going into it's 9th year, the camp moved it's residency to the beautiful campus of Ithaca College in upstate New York in 2016 and continues on their mentorship and outreach in this region.   Also in 2016, they launched the first annual New York Voices International Vocal Jazz Camp in Ptuj, Slovenia.  Built on the friendship formed with Vox Arsana, a Slovenian vocal jazz quartet that attended the domestic camp, they conspired to bring the camp across the Atlantic to rest in this charming medieval town and the graciousness of their community.  They are wildly successful ventures that admit students from all over the world at different ages and stages in their musical lives.  They have cultivated this philosophy of teaching over their storied career and designed a roster of electives that students choose from while also participating in one of four jazz choirs directed by one of the New York Voices and the all camp piece directed by Greg Jasperse.  It is a six-day summer intensive that is instructive while also being personal and nurture based.  To learn more about it, visit our Camp page at our website.
Individually, the four members are involved in a variety of projects including solo performances and recordings, teaching, writing and arranging.  To learn more about the NYV individual members, please visit their websites (Kim, Darmon, Peter and Lauren).
If you are looking for press kit materials such as hi-res photos and bios, please visit the contact page.
Kim
Kim Nazarian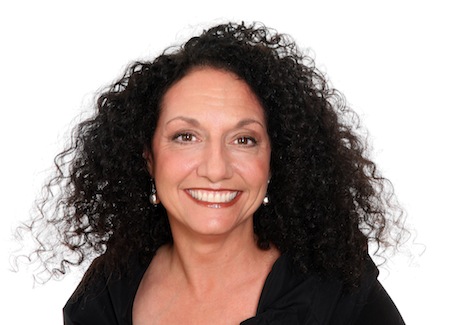 For the past 29 years Kim Nazarian has been harmonizing all over the world with New York Voices (NYV).  In 2012 Ms. Nazarian was recognized as one of the top 50 most influential Armenian artists, and inducted into her High School's Hall of Fame.
Along with the many recordings Kim has made with NYV, she is proud to be one of the featured voices on Bobby McFerrin's "VOCAbuLarieS" CD.  Another recent professional highlight is Ms. Nazarian's collaboration with the Smithsonian Jazz Masterworks Orchestra and the Manchester Craftman's Guild on a concert tour dedicated to the late, great Ella Fitzgerald.  Kim also enjoys being part of a special program called "Vocalese," (created by visionary producer, Larry Rosen), which integrates NYV with Manhattan Transfer, and Jon Hendricks.
In addition to being a requested vocalist, Kim's work as a lyricist is in rising demand. Of course, you can hear her contributions on the NYV CD's; and now you can hear her other original lyrics throughout the world, including Russia, Brazil, the Netherlands (with Brazilian composer, Ivan Lins and the Metropole Orchestra), and Japan.  Most notably, Kim wrote the title track to the accompanying CD of Bill Strickland's best selling book "Making the Impossible Possible".  You can find her song "World of Possibilities" on iTunes.
In addition to her extensive studio credits as a movie score and jingle singer, some of Kim's other recordings include "Red Dragonfly in NY" (JVC Victor) produced by Jazz Ambassador, Jiro Yoshida; "Long Ago and Far Away" (MCG Jazz), an original children's radio show; and guest appearances on "An Afternoon in Rio" (MCG Jazz) with extraordinary guitarist Joe Negri ("Handyman" for Mr. Rogers); "Two Worlds" with Boston based band "El Eco"; and Mark Shilansky's "Join the Club" release.
Ms. Nazarian also specializes in teaching vocal technique and the art of ensemble singing.  For the past 3 years she has represented the USA as a judge for the International A Cappella Competition in Graz, Austria.  She will also be a guest teacher in Germany this summer, and continues her long‐standing position as an Artist in Residence at Bowling Green State University (host of the annual BGSU/NYV Vocal Jazz Camp!) Kim has conducted the New York and Arizona All State Jazz Choirs, and many all area and district jazz choirs in the US.  Her highly acclaimed workshops have been presented at JEN and many state MEA conferences.
The near future holds a solo CD release for Kim entitled, "Some Morning". Remarkable guests include: Paquito D'Rivera; Gary Burton; John Pizzarelli, and Sean Jones.
Kim is a magna cum laude graduate of Ithaca College.  She presently resides on a 6.5 acre farm in Oberlin, Ohio with her husband, son and 2 cats.
Touring the globe for the last 1⁄4 century has provided some favorite venues, countries and audiences.  That amazing list includes: Carnegie Hall, Lincoln Center, the Kennedy Center, the Montreal Jazz Fest, the Jazz Cruise; Ouro Preto, Brazil; Leipzig, Germany, Armenia, Columbia, France, Holland, Indonesia, Japan, Norway, and Uruguay to name a select few.
"Whether I'm singing with the Boston Pops Orchestra, the Count Basie Orchestra, or the next up and coming rhythm section, it is an honor to make my living in music. I do believe it is my mission in this particular lifetime."
Peter
Peter Eldridge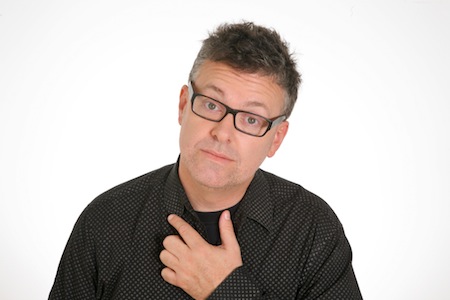 "A superb musical alchemist, Peter Eldridge synthesizes modern jazz with not only pop but also R&B and latin music.  The results are varied and dynamic but also aesthetically focused, as Eldridge's mellifluous baritone and urbane lyrics brim with pop accessibility" (JazzTimes).  Peter Eldridge ranks "in the celebrated tradition of melodic poets, most famously represented by such disparate voices as Stevie Wonder, Paul Simon, Joni Mitchell, Van Morrison and Steely Dan – singer/songwriters who create catchy, beautiful tunes with insightful lyrics that are both personal and universal" (allmusicguide.com).
For years Peter Eldridge has remained at the forefront of both the singer-songwriter and jazz realms as a vocalist, pianist, composer, and arranger. He has four critically acclaimed albums: Stranger in Town, Fool No More, Decorum, and Mad Heaven. His latest studio project, Disappearing Day, was released in July 2016 on Sunnyside Records and called "an out and out masterpiece" by allaboutjazz. Disappearing Day made many 'best of the year' lists, including Downbeat, Jazziz, and NPR. Some of Peter's current projects include his first full-fledged musical with the working title of 'The Woman in Question', co-written with Chicago playwright Cheryl Coons about the life, loves, and art of Austrian painter, Gustav Klimt; an upcoming recording of ballads with string orchestra and jazz trio, featuring pianist/arranger Kenny Werner and cellist Eugene Friesen, and Foolish Hearts, an acoustic duo featuring Peter with bassist Matt Aronoff.
Eldridge is also a founding member of internationally acclaimed vocal group, New York Voices. The group continues to tour internationally and has performed in some of the world's most preeminent venues and festivals, including Carnegie Hall, Avery Fisher Hall, and the Kennedy Center, and has been involved in two Grammy-award winning projects with Paquito D'Rivera and the Count Basie Orchestra. New York Voices has completed two new collaborative albums to be released in 2018, one with the Bob Mintzer Big Band and the other with Brazilian singer/songwriter Ivan Lins and the Danish Radio Big Band. On the more contemporary side, Peter is also a member of the vocal group MOSS, alongside Kate McGarry, Theo Bleckmann, Lauren Kinhan and Luciana Souza (and now vocalist Jo Lawry). Some of Peter's notable collaborations include Bobby McFerrin, Fred Hersch, Becca Stevens, Chanticleer, George Benson, Michael Brecker, David Byrne, Jonatha Brooke, Kurt Elling, the New West Guitar Trio, Jane Monheit, the Swingles, Anat Cohen, Betty Buckley, Janis Siegel, Paula Cole, Jon Hendricks, and Mark Murphy. Peter's music is featured in Zach Galifianakis' recorded stand-up performance  'Live at the Purple Onion', and his original songs or collaborations have been covered by artists such as Nancy Wilson, Paquito D'Rivera, and Jane Monheit. This past Spring, Peter was commissioned by the Boston choral group Coro Allegro to write a piece for its 25th anniversary ('to be nobody', text by e e cummings). In addition, Peter was head of the Manhattan School of Music's jazz voice department for eighteen years and is now part of the voice faculty at Berklee College of Music in Boston. He is regularly in demand for workshops and masterclasses both domestically and internationally, in topics ranging from vocal technique and song interpretation to songwriting and arranging.
Lauren
Lauren Kinhan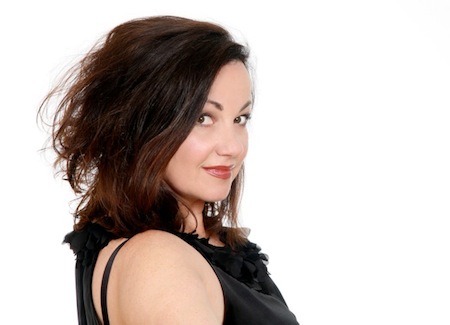 Vocalist and composer Lauren Kinhan has been creating genre-merging music for years as evidenced on her four solo CD's, Circle in a Square, Avalon and Hardly Blinking and her most recent all standard collection, A Sleepin' Bee.  You'll also hear her offerings evidenced in the New York Voices' family of sound.
In 2017 she released A Sleepin' Bee, paying tribute to the great jazz vocalist Nancy Wilson.  Focusing on her iconic collaboration with Cannonball Adderley and other earlier works with George Shearing, Lauren curated and soulfully crafted 10 tracks with pianist Andy Ezrin that are receiving much worldwide praise, "…brilliance in interpreting ballads, off-the-cuff maneuvers in bluesy and bawdy environments, whip-smart interactions with the instrumentalists—and you end up with a complete picture of her talents and the manners in which she claims these songs as her own," said Allaboutjazz.
Circle in a Square and A Sleepin' Bee were funded by successful Kickstarter campaigns and promptly released on her Dotted i Records.  Partnering with 8 time Grammy Award winning Elliot Scheiner on these outings produced sonically rich records with a long list of gorgeous musicians to boast.
Prior to A Sleepin' Bee's emergence, Lauren has been most known for her 3 CD's of originals.  Her training in jazz and deep connection to the singer/songwriter narrative have developed a voice and style that is expressive and fearless while her love of prose keeps her dreaming of ways to lead her listeners on different adventures.  2014's Circle in a Square raised the bar with an exquisite story book of songs and a cast of stars that would usually be a large label feat.  Lauren's reputation and grace have earned her the respect of her peers and reviewers alike.  Christopher Loudon of Jazz Times wrote, "She has never shone brighter," and Richard Kamins of Step Tempest wrote, "…it's the strength of the songs and the vocals that makes the deepest impression.  Ms. Kinhan's emotional delivery, her ability to bend a note to make a word sustain, and the poetry is a joy to return to time and again."
Versatility as a composer is evidenced in her contributions to New York Voices CDs over the years, and co-founding two other super groups, Moss and JaLaLa.  In 2010, Moss was included in DownBeat's 'Best CDs of the 2000s' issue.  And JaLaLa, short for Janis Siegel, Laurel Massé and Lauren Kinhan, released their tribute to Johnny Mercer, That Old Mercer Magic, in 2009.
You can hear Lauren's voice on the multi-Grammy nominated Bobby McFerrin's project VOCAbuLaireS and Ornette Coleman's 1996 release Sound Museum, Three Women.  She toured with Ornette, and was asked to be a part of his 1997 Lincoln Center retrospective,  "?Civilization" featuring Billie Higgins, Charlie Haden and Gerrie Allen.
Lauren served on the Board of Governors for the Recording Academy's NY Chapter 2008-2010 and currently sits on the Jazz and Grammy Career Day committees.  She is adjunct faculty at LIU Post and The New School while also be an in demand educator throughout the world.  She is a graduate of the Berklee College of Music.
Darmon
Darmon Meader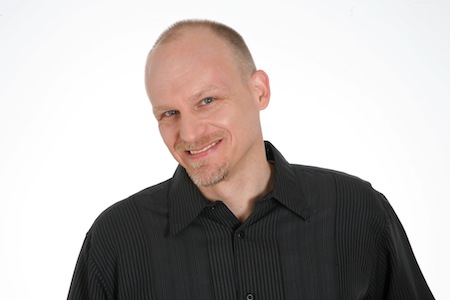 Recognized in both the jazz vocal and instrumental worlds, Darmon Meader is a highly respected vocalist, arranger and saxophonist.  Darmon has achieved international recognition as the founder, musical director, chief arranger, composer, producer, saxophonist, and vocalist with New York Voices.  As a member of New York Voices, he has released numerous recordings on the GRP, RCA/Victor, Concord and MCGJazz labels.  In 2013, NYV will release two new CDs: New York Voices, Live with the WDR Big Band Cologne and their long awaited Christmas CD, Let it Snow, both of which feature Darmon's extensive arranging skills.  In 2008, Darmon released his much anticipated debut solo CD, And So Am I.  This solo project is a collection of jazz standards and original works, which reflects his varied interests and skills as a singer, saxophonist, writer and arranger.
With New York Voices, Darmon has collaborated with a variety of artists including Ray Brown, Mark Murphy, Bernadette Peters, Ivan Lins, Bob Dorough, Don Sebesky, Nancy Wilson, Ann Hampton Callaway, Jim Hall, Paquito D'Rivera and the Count Basie Orchestra.  He has toured internationally, performing at such renowned venues as Carnegie Hall, North Sea Jazz Festival, Montreal Jazz Festival and Blue Note Jazz Clubs (New York and Japan).  In addition to Darmon's New York Voices touring and recording commitments, he is increasingly busy as a soloist, sideman, studio musician and composer.  Darmon continues to be actively involved in music education, working as a clinician and guest artist at both the high school and university levels.
Darmon has been the guest conductor for All-State Jazz Ensembles in Arizona, California, Colorado, Illinois, New Jersey, New York, Oklahoma and Wisconsin, and has made artist-in-residence appearances at numerous schools, including Northwestern University, University of Louisville, American River College, Humber College, Columbia College and University of Georgia.  Darmon has also taught at numerous domestic and international music workshops including the Inzigkoven Vocal Jazz Workshop in Germany, various IAJE Teacher's Training Institutes, the Western Michigan University Vocal Jazz Camp, the Vocal Pop & Jazz Days workshop in the Netherlands, the Tritone Jazz Fantasy Camp and the NYV BGSU Vocal Jazz Camp.  Many of Darmon's choral, vocal jazz, and instrumental arrangements are available through the following publishers: Carl Fischer Music, Shawnee Press, Hal Leonard, Alfred Music, Belwin Mills and UNC JazzPress.